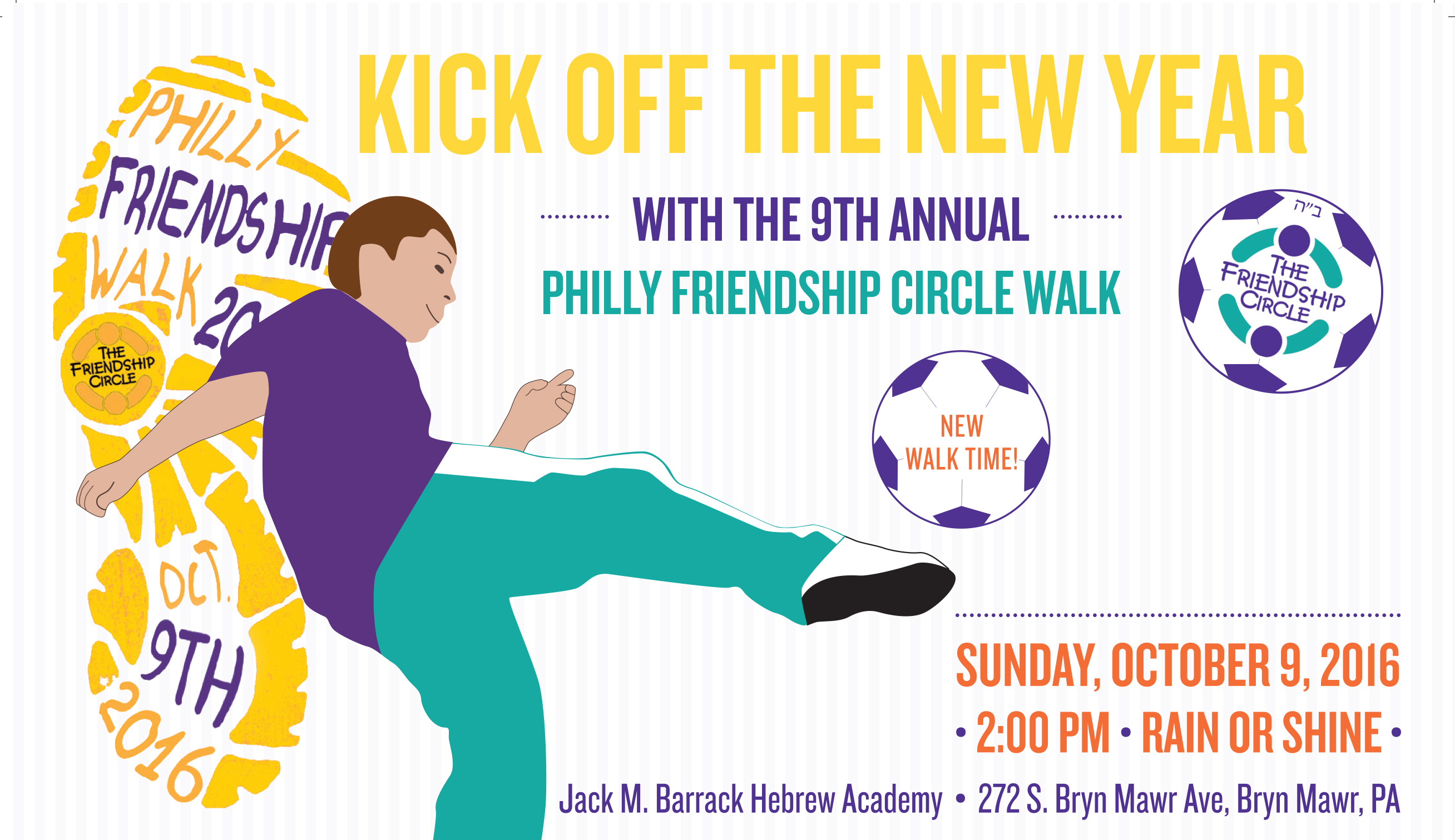 Rain or shine,
come show your support for The Friendship Circle!

Event Schedule:
2:00-Registration
2:30-Walk Kickoff
3:00-4:30 - Fun Fair
Crew Information:
Looking for adult crew members! Donate your day by helping on the trail, directing traffic, registering walkers, staffing a booth at the Fun Fair, or by setting up and/or cleaning up.

Signing up for our crew is easy! Click HERE to see the jobs and times that we have available.
Email crew@phillyfriendship.com for more information.

Fundraising Incentives
Your fundraising help is crucial to development and maintenance of our programs. We would like to show our appreciation for your fundraising efforts. Check out the incentives below and get started fundraising today!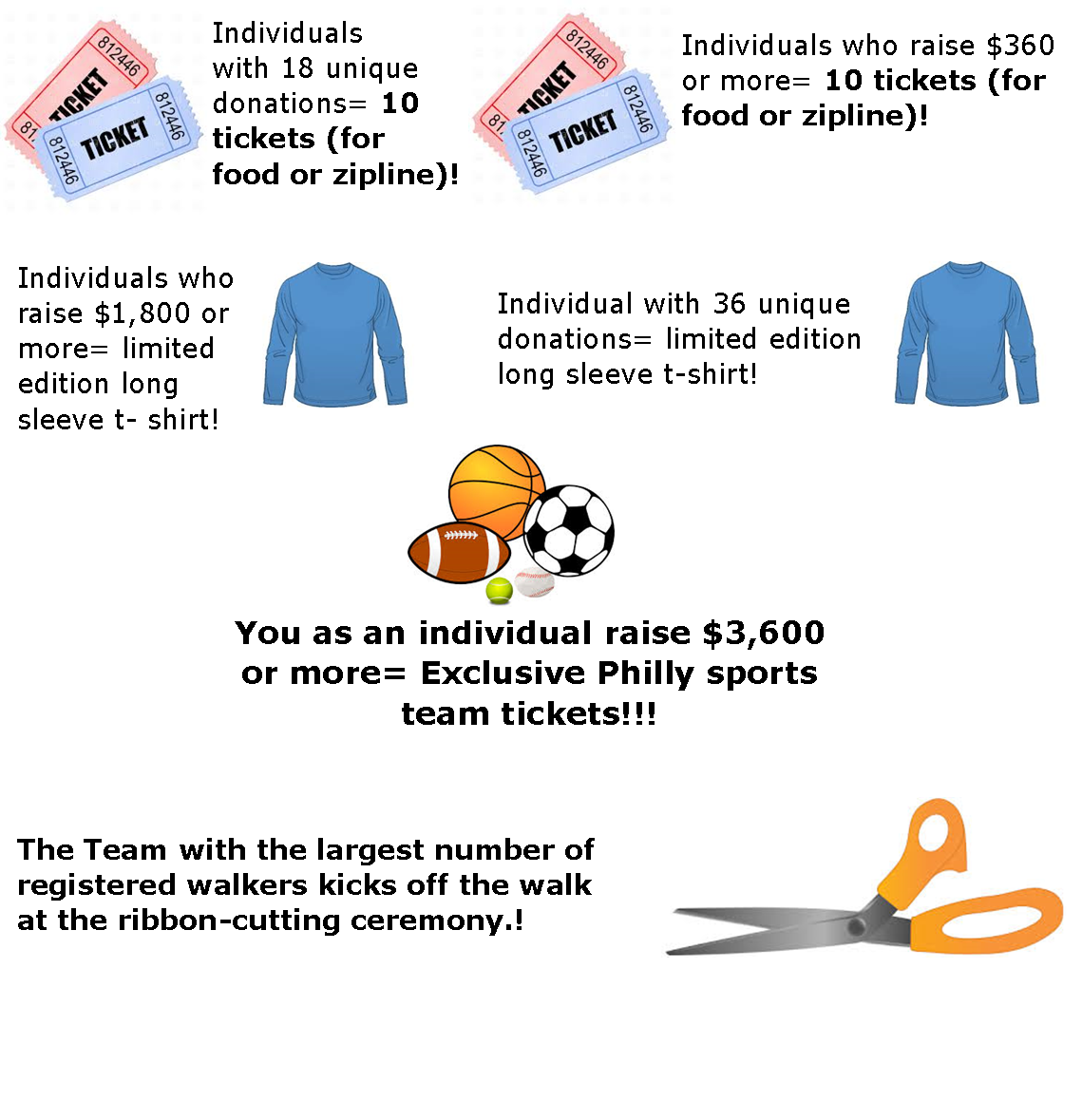 -All walker information is based on the status as of Wed, Oct 5th at 11:59pm.
-Once incentive per walker
-Winners will be contacted before the walk and incentives will be redeemed at the VIP tent at the Walk on October 9th.
About The Philly Friendship Circle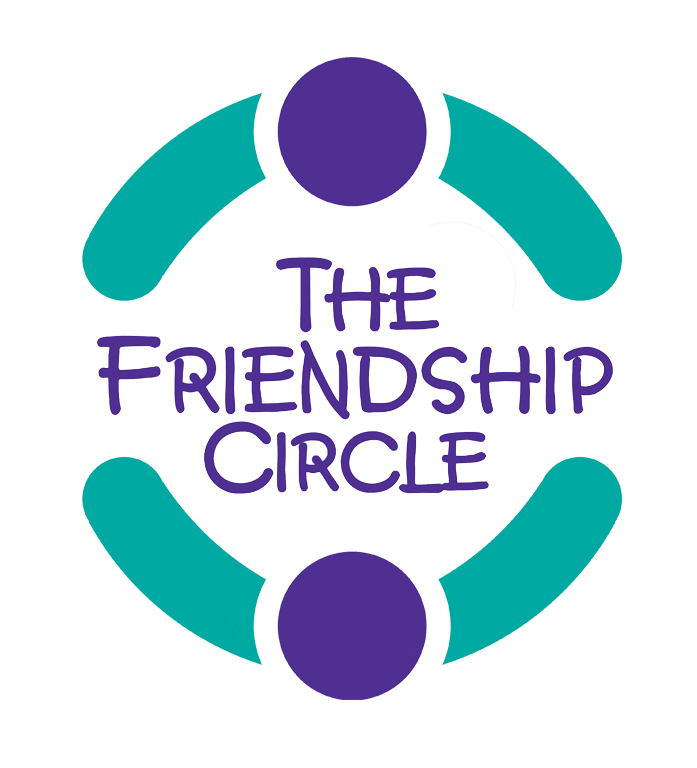 For over ten years, The Friendship Circle has been connecting teens and young adults to youth with special needs and their families, through a full range of social offerings.
Together, they enjoy mutually rewarding experiences such as one-on-one weekly play dates, Jewish holiday celebrations and creative arts group activities.
Inspired by the magic of genuine friendship, our youth cultivate understanding, kindness and responsibility, developing a caring and inclusive community.